All Of Your Data In One Place
As a Beyond Spots & Dots client, we offer this exclusive dashboard feature that provides you with first- hand insights regarding your internet advertising campaigns throughout the year. This dashboard is interactive with adjustable dates, allowing you to view your typical reports and campaign data in real time without interfering with the campaigns themselves.
In your dashboard, you will have access to all of the important data metrics that normally appear in your monthly report, in addition to campaign creatives, display placements, Facebook Insights, Google Analytics, and Google My Business information, provided we have access to these platforms.
You will still continue to receive monthly reports. These reports are the most accurate recap of your data. The dashboard is simply an additional place where you can check on your data whenever you wish.
Benefits of a Dashboard
All Your Data in Real Time
All Your Data in One Place
Custom Date Ranges
Interactive Elements
Platform Specific Data
Pagination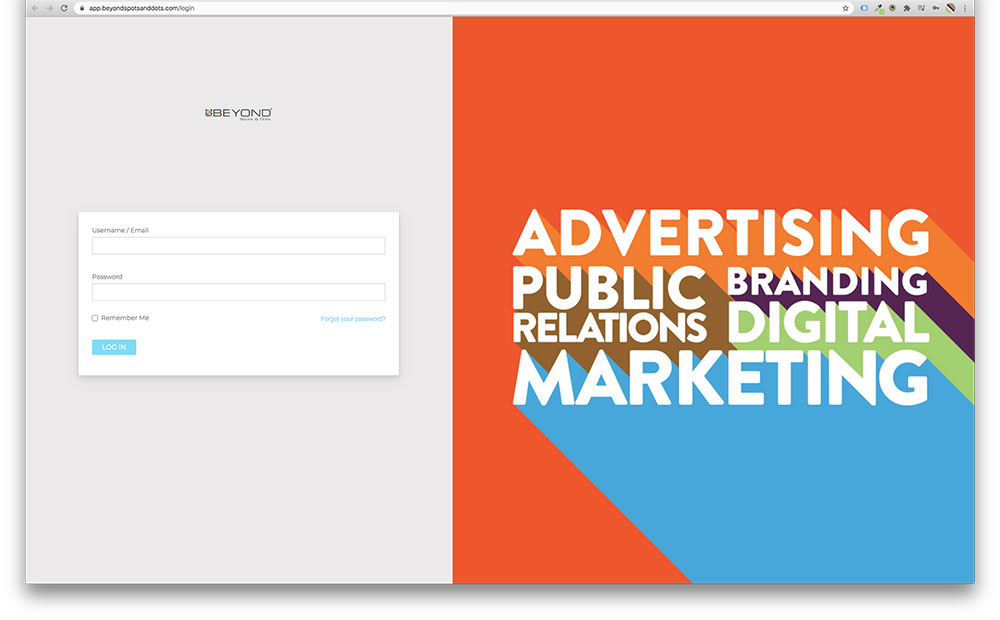 Access & Login
Client are given a unique username and password to their individual Dashboard.
To access the Dashboard, clients can either go to the header of the Beyond Spots & Dots website and click on "Client Login" link.
You can also login at app.beyondspotsanddots.com.
Data Sources
Beyond Spots & Dots can connect all of your online and social media campaigns as well as your analytics data together.
Data sources include but are not limited to:
Google Ads
YouTube
Facebook
Instagram
Twitter
LinkedIn
Google My Business
Google Search Console
Google Analytics
Plus Many More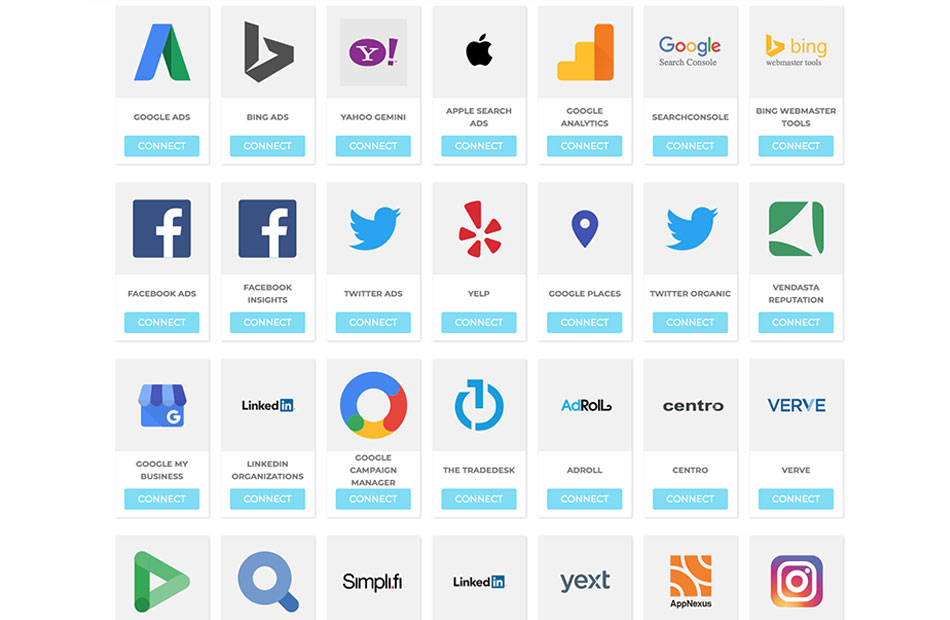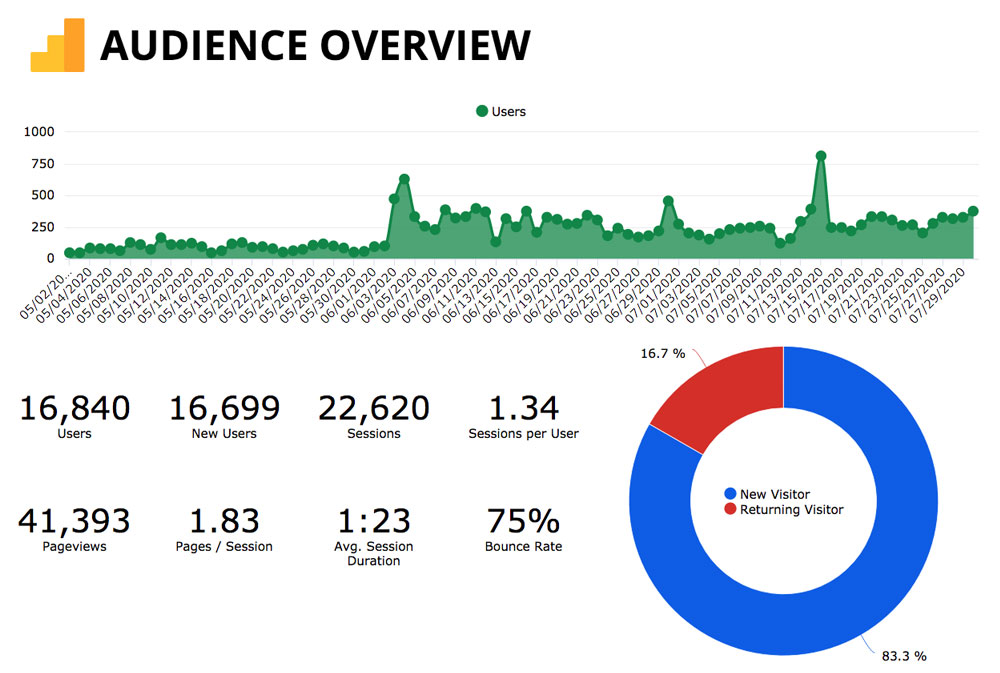 Website Analytics
See who is coming to your site, what pages they go to, how long they stay and what page they leave on with analytics.
Campaign Overviews
Look at the statistics on your active campaigns such as Clicks, Impressions and Click-Through-Rates. Change date ranges so you can compare month-over-month or year-over-year.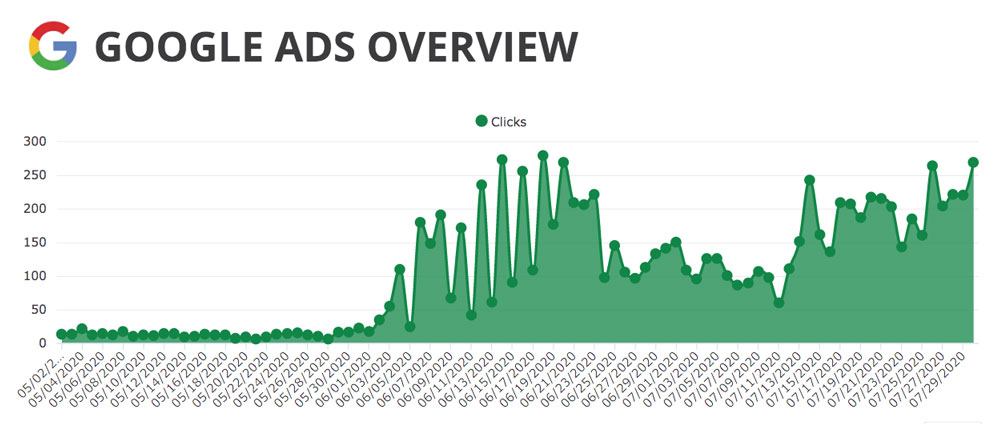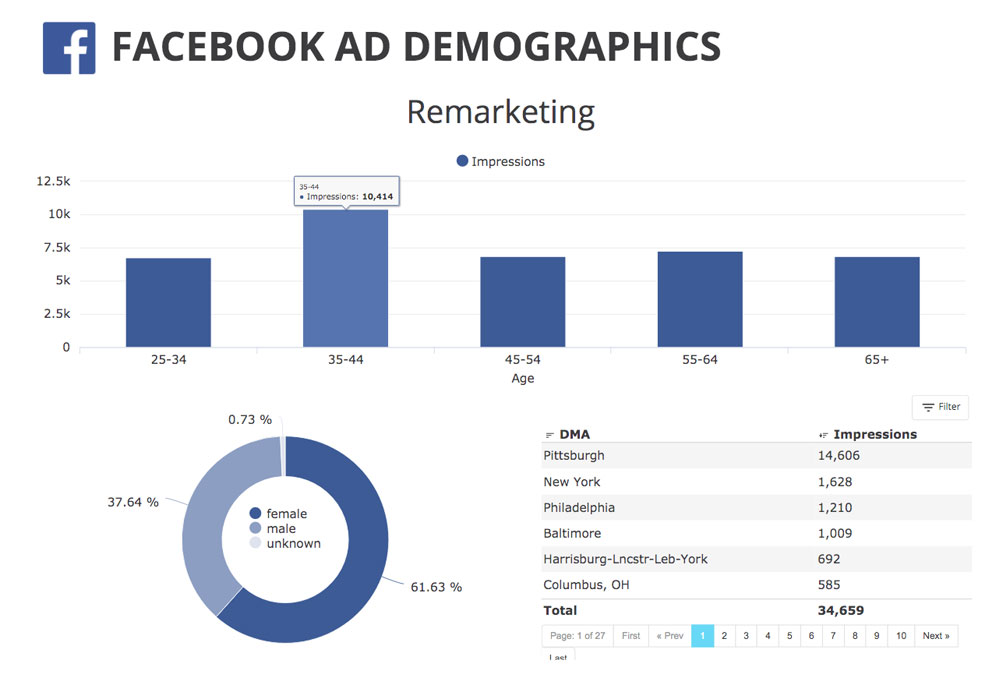 Targeted Demographics
Understand what type of individuals are interacting with your advertising so you can optimize your campaigns to hit your target demographic.
Internet Advertising
Internet advertising has become an essential part of a successful advertising mix, as the Web is an interactive and social space and is a cost-effective way to reach a global or local audience.
Start The Conversation
As a digital marketing agency, we handle the entire process so that you can save time and manage your business more efficiently. Contact us now at 412-281-6215 (Pittsburgh),  614-255-7530 (Columbus) or 443-652-6001 (Baltimore) or click below to fill out a contact form to learn more about how we can help grow your business.